The nomenclature of hydrocarbons
The basic structure of a name
Example: PVC is made out of the following substance: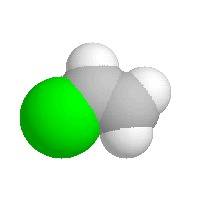 Its scientific name has three parts: chloroethene - the substituent prefix chloro (which designates the chlorine atom) - the root eth (which designates the number of carbon atoms) - the functional group suffix ene (which designates the carbon-carbon double bond)
The main chain
It is the longest continuous chain of carbon atoms. If there are double or triple bonds, it is the chain which contains most of them.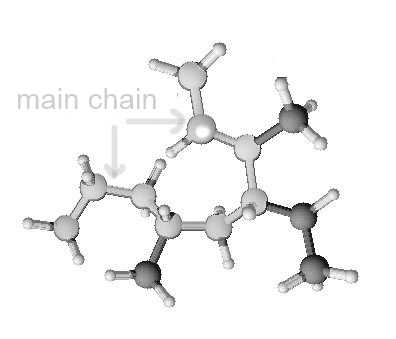 In the name of the substance, the number of carbon atoms of the main chain determines the root.
| | |
| --- | --- |
| 1 | ..meth.. |
The numbering
The main chain is numbered in order to mark the positions of substituents attached to this chain or the position of double and triple bonds. These locants (numbers) are arranged in increasing order as to give the lowest number at the first difference. ( see examples ).

false

correct
Indeed: 23 < 34

false

correct
Indeed: 278 < 349
Multiple bonds
The type of bonds between carbon atoms is determined by substituent prefixes arranged in alphabetic order. Double bond: ....ene Triple bond: ....yne Only single bonds: ....ane

Propene

Buta-1,3-diene
| | |
| --- | --- |
| 2 | ..di.. |

Oct-2-en-5-yne
Note the elision of e after en by euphonious reasons!
Rings
Rings are given the prefix cyclo..

Cyclobutane

Cyclohexa-1,3-diene
Alkyl substituents
- Branches are designated by the suffix ..yl. - They are arranged like substituent prefixes before the root. - They are always numerotated from there attachment point.

Methylpropane

3-Methylpentane

2,2-Dimethylbutane

2,3,4,4-Tetramethylhexane

Methylcyclobutane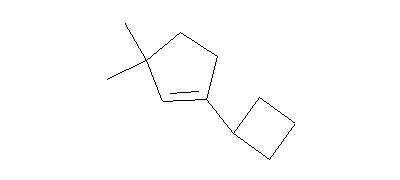 1-Cyclobutyl-3,3-dimethylcyclopent-1-ène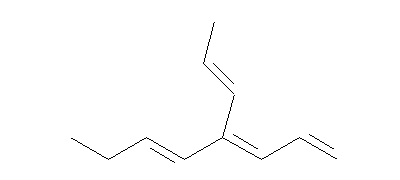 Prop-1-enylocta--1,3,5-triene
- Some side chains have common trivial names: $(CH_3)_2CH-$ isopropyl.. prefered to methylethyl.. $(CH_3)_3C-$ tertbutyl.. prefered to dimethylethyl.. $CH_2=CH-$ vinyl.. prefered to ethenyl..
Aromatic rings
- The important aromatic rings (cycles with resonance) have trivial names: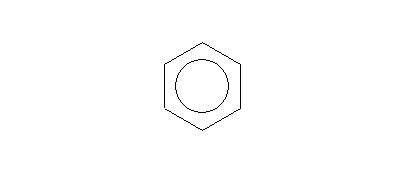 Benzene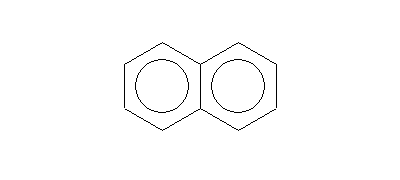 Naphtalene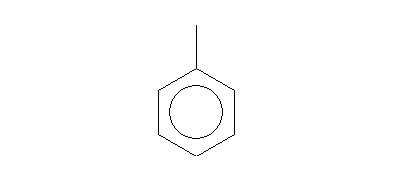 Toluene
- The benzene as substituent is called phenyl:
Diphenylmethane